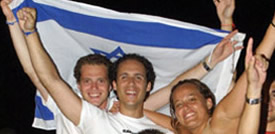 Use this site to request an extension of your time in Israel only after carefully reading the Terms&Conditions and FAQ.
You may change the date of your return from Israel ONLY.
Route changes, upgrades, airline changes, or outbound flight changes (going TO Israel) are absolutely not possible with Birthright tickets (please don't even ask, it is built into the type of tickets and can not be changed).